Welcome to the Designer Properties! HOME & LAND ENHANCEMENT
We are Contractors Designers and master Tradesman
Is Designer Properties for me?
While we would love to tell you that Designer Properties is a great idea for every contractor, the truth is, it's not. Many contractors have amazing success with us, but some do not.
Here is how you know if Designer Properties is for you:
Designer Properties may be for you if... You do great work. You are professional and courteous to customers. You have strong
communication, people, and sales skills. You have a good follow up process and are willing to try more than once to reach someone. Your company has a good local reputation. You have liability insurance and workman's comp. You have state and county license (where required). You are able to call back customers quickly when you receive a lead.
Designer Properties MAY NOT be for you if... You have poor people skills. You do poor quality work. You are rude to customers. You have a poor sales and follow-up process. You do not have liability insurance or workman's comp. You do not have a state or county license (where required). You expect that every lead will turn into a job. You (or the person who will be calling the leads) doesn't speak very well (Sorry, but it's true. 90% of homeowners who use our service only speak English). You're only plan to win jobs is by underbidding other contractors. You write your estimates on napkins.
All-in-all, success with our program comes down to three things: 1. Strong communication and sales skills. 2. The willingness to follow up with leads (something our system helps you with). 3. Doing great work on the jobs you do win.
Benefits to Becoming a Preferred Contractor Include:
• Access to Active Work Projects Only active work orders are submitted. These projects come either as a direct work order, a one-bid request or a multi-bid request.
The majority of projects are direct orders that are given to Contractors in turns.
• Real Working Relationship Our system is built from the ground up as a work order tool. Our goal is to give you work, not poor leads that you have to compete for.
• What is my Commitment? None. You can drop the service at any time you like, or just drop specific areas or products.—no cancellation fees.
IF YOU ARE A CONTRACTOR - LANDSCAPE OR HARDSCAPE INSTALLER OR MASTER TRADESMAN. And if
you qualify for
this program you work with the homeowner as we provide you with leads. you pay us % (negotiable) of the job as you get your deposit and draws. Only if you sale the job. AND WE HAVE THE RIGHT TO SHOW CASE THE WORK, This program is limited to just three companies in each Territory (in some cases waiting lists are available). Each participating contractor gets all the leads we generate in their selected Trades and Territories.
We are committed to providing trustworthy, quality professionals to consumers. In order to work with Designer Properties,
please follow these steps:
1:Apply for a request Fill in your details. One of our team members will contact you shortly.
2:Let us verify your license We will make sure you have a valid state license (if needed). We will also check references from previous customers.
3:Approved Once approved, you will be listed in your area. And we will showcase and advertise you're work.
We want you to succeed!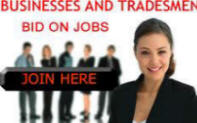 We work closely with you, offering you the support and guidance crucial for the success of your business.
We connect homeowners with you. Homeowners benefit from our assistance in locating a professional, reliable source for getting their job's completed.
What is the best way to proceed? Proceed to our sign up and sign up for your areas or feel free to call Designer Properties at 1-877-879-0989 and a representative can assist you. Remember, there is no obligation to try our service.
Thank you for visiting Designer Properties. Here you can learn more about us in the comfort of your
home/office. It should give you enough insight on why we are one of the busiest companies in the area. We are a Full Site Development company. Designer Properties and Associates is one of the few companies in this business run as a team of Your Local Expert Contractors and Master Tradesman. Our contractors and Tradesman work independently, Under their own contracts have their own license and insurance and responsible for their area of expertise. We are a company that emphasizes a team solutions approach."Designer Properties boasts a unique, close-knit team of experts in all facets of construction development" we provide
**FREE ESTIMATES**.
"Q. How do you offer so many service's ? A. We are a company of Contractors-Tradesmen & Designers,"
Select From Our Services Below
Free Consultation. Call Designer Properties Now for an Appointment!
Whatever Your Home Needs,
Call 24/7 TOLL FREE 1-877-879-0989
Staying in Touch a Courtesy call/email From Designer Properties From Us.
We will automatically call you in 1 week after you contact us, Only if we have been unable to contact you, Just to check and see if you are still interested in us discussing your project.
It is your responsibility to select the professional you are interested in working with. Any contract or agreement you have with a contractor is between you and the company you select and does not involved our program. By using our website, you agree that should you have a dispute with any company, you must address such dispute directly with the business that performed the work. You also agree to release Designer Properties, and DP and Associates (and our officers, directors, affiliates, directors, affiliates, employees, and agents) from any damages or claims arising out of or in any way connected with such disputes.
Architect Jobs Atlanta GA Insuring the safety and functionality of construction projects Bathroom Jobs Atlanta GA Installation and repair of showers, toilets, tiling, and pipes Cabinet Jobs Atlanta GA Making and installation of cabinets in new and existing homes Carpenter Jobs Atlanta GA General home building and improvement projects Deck Builder Jobs Atlanta GA Constructing decks and patios on new and existing homes Concrete Jobs Atlanta GA Concrete pouring for various projects such as foundations and chimneys Drywall Jobs Atlanta GA Hanging and repair for new and existing homes Fence Jobs Atlanta GA Installation and repair of all types of fences Flooring Jobs Atlanta GA Preparation and installation of new and existing floors Garage Builder Jobs Atlanta GA Construction of garages and carports on new and existing homes Handyman Jobs Atlanta GA General tasks around the home Home Addition Jobs Atlanta GA Room additions for families seeking extra space Home Building Jobs Atlanta GA Construction of new homes on both prepared and unprepared sites Home Repair Jobs Atlanta GA Various general residential repair projects Interior Design Jobs Atlanta GA Planning and execution of layouts for new homes and Atlanta GA room additions Kitchen Jobs Atlanta GA All projects dealing with new or remodeled kitchens Atlanta GA Landscaping Jobs Atlanta GA Projects from landscape design to landscape maintenance Painting Jobs Atlanta GA All types of residential painting projects including both indoor and outdoor Plumbing Jobs Atlanta GA Includes installation and repair of plumbing Atlanta GA Also covers emergency repairs Remodeling Jobs Atlanta GA Ranges from attic to basements remodels Roofing Jobs Atlanta GA Installation and repair of roofing on new or existing homes Siding Jobs Atlanta GA Installation and maintenance of siding on new or existing homes Atlanta GA Swimming Pool Jobs Atlanta GA Includes swimming pool installation and repair Tile Jobs Atlanta GA All projects involving tile and stone installation or maintenance Window Jobs Atlanta GA Installation of windows on new or existing homes.